19 Apr 2022
by taliatuck
How I'm Learning Korean
If you're here, you probably already know I'm half Korean. However, what you probably don't know is that I wasn't really "raised Korean" at all. My mother never spoke Korean to my sister and me, and didn't really expose us to the culture much unless it had something to do with food. To this day, I have not been. I was supposed to go in 2020, but you all know what happened.
I've tried a few times over the years to learn, but dropped it quickly. But now that everyone is obsessed with Korea, there are so many resources available, so this attempt has been A LOT more productive. I started teaching myself at the end of December 2021, so it's been about 4 months and I will say it's going well. I think I can probably get to some level of conversational in maybe a year or so with the amount I study.
Anyway, the point of this blog is not to talk about myself. It's to let everyone know the materials I've been using to self-learn Korean because a few people have asked me. I will note that most of these resources are not free, but I am NOT sponsored by anyone. I'm just sharing what I've been doing.
Step One: Learn Hangul
The recommended first step is to learn Hangul, the Korean alphabet, or writing system. I was skeptical about the 30-minute part, but you really can learn it quickly. Maybe not 30 minutes, maybe closer to an hour or so, depending on how you learn. The video I used was by 빅키샘Miss Vicky and it is available here. She explains it very clearly and gives you some tricks to remember. There are also other lessons available on her channel.
Links:
빅키샘Miss Vicky YouTube Channel: https://www.youtube.com/channel/UCJpIsrXze5HT3X64LDIIHUg
Step Two: Learn Grammar
This is probably the most well-known resource for learning Korean. I bought the Levels 1-5 Package (Grammar Textbooks + Workbooks) which is available here. You have one book that explains the lessons and then the workbook to do some practice and reinforce what you learned. Depending on what country you're in, it's also available on Amazon and may work out cheaper for shipping. It just doesn't come bundled so you'll have to à la carte each book.
There are also auxiliary materials on their website with additional practice for each lesson. I bought the premium package which was like $90ish and unlocks all the courses on the whole site, but you certainly don't have to. There are a lot of free courses. There is also an app that you can use which follows each lesson and basically reads the lessons out loud so you can work on your listening. There is also a YouTube channel, which is also very helpful.
Links:
Levels 1-5 Package (Grammar Textbooks + Workbooks): https://talktomeinkorean.com/product/lv1-5/
iOS App: https://apps.apple.com/us/app/ttmik-audio/id1573217831
Android App: https://play.google.com/store/apps/details?id=com.talktomeinkorean.media_app&hl=en_US&gl=US
YouTube Channel: https://www.youtube.com/c/TalkToMeInKorean2009
This is my favorite resource by far. I found it on TikTok, which is where I've learned that I've basically been living my entire life wrong. I bought the All-in-one Bundle Package, which is broken into two levels, 1 and 2. Level 1 is basic grammar and it sort of follows the same pattern as the Talk to Me in Korean books, so I did them in tandem. I just like how the two guys, Kun and Jin, explain everything. Plus, they're both really cute. And the second level, which I've just started, gives more in-depth grammar rules and it centers around the format of a blind date so you can learn how to have conversations when you first meet people, how to speak in polite Korean, learn phrases people actually use rather than textbook language, etc. I highly recommend. I also recommend their TikTok account which gives quick Korean lessons as well. I can't figure out how to link it here but if you just search #goodjobkorean on TikTok, I think you'll find it.
Links:
Good Job Korean: https://www.goodjobkorean.com/p/good-job-korean-level-1-2-bundle
Step Three: Learn Vocabulary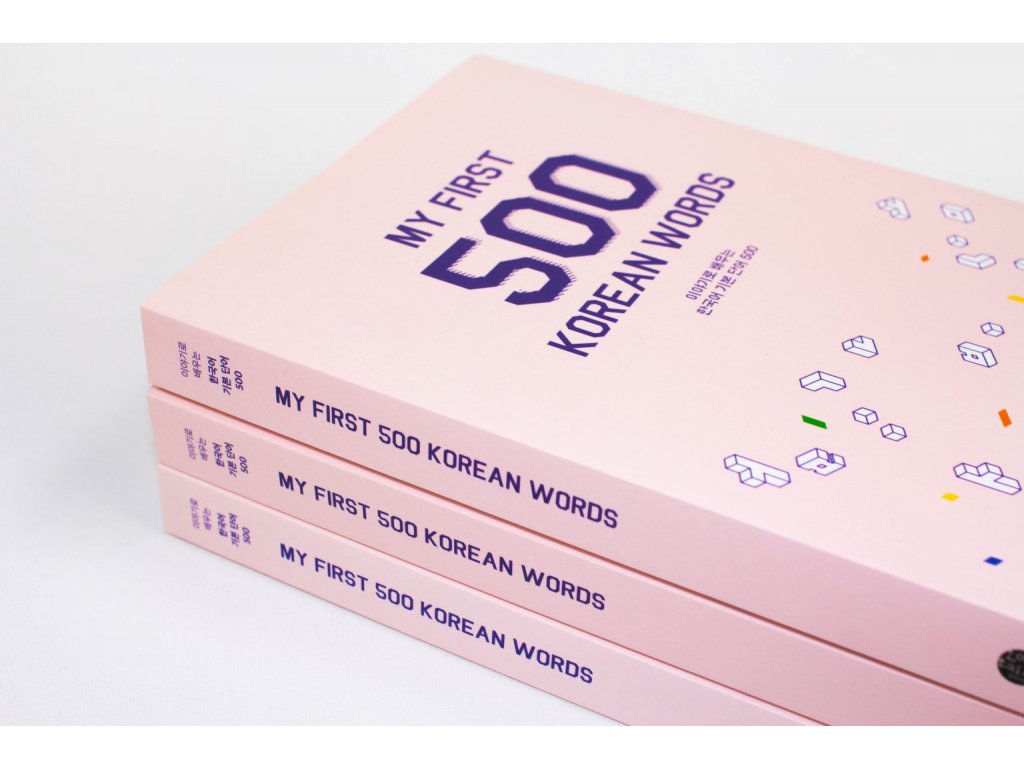 I bought this book. It gives you 10 words a day for 50 days. It also gives you related words, so it's actually well over 500 words. I'm not going to lie, I've been focusing on grammar mostly and neglecting vocabulary, but once I do start focusing on it, I think this book will be very useful. It may also be cheaper on Amazon, so you can search there as well.
Links:
My First 500 Korean Words: https://talktomeinkorean.com/product/wd500/
I tried to hand write flashcards, but I hated it and never used them. I hate the feel of paper. I know *gasp*, I'm an author. Whatever. I prefer Kindle.
Anyway, this app is just digital flashcards and they have pre-made flashcard decks. I've been using the one that follows the Talk to Me in Korean books, so I can remember all the vocabulary from the lessons. The flashcards have audio and pictures sometimes, too. You just need to find decks you like.
Links:
iOS Anki App: https://apps.apple.com/us/app/anki-pro-study-flash-cards/id1573585542
Android Anki App: https://play.google.com/store/apps/details?id=com.ichi2.anki&hl=en_US&gl=US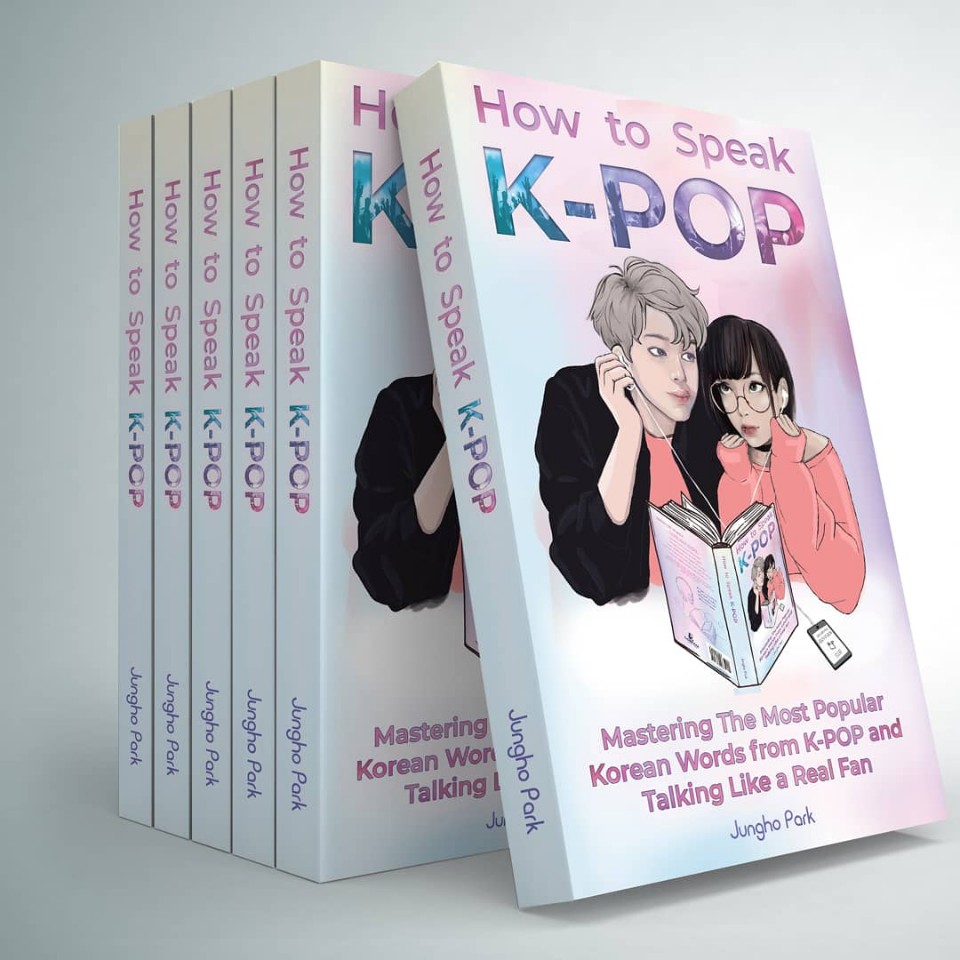 This book sounds kind of silly, but it's actually really cute. If you binge K-dramas or are a big K-pop fan, you've probably heard some slang and were like huh? This book basically goes over what those slang words mean. You won't learn a ton, but if you're main goal is to consume Korean media and content, this is a pretty good one.
Link:
Amazon: https://www.amazon.com/How-Speak-KPOP-Mastering-Popular/dp/1735784400
Step Four: Talking Practice
I don't have much advice to give here. My mom and best friend are Korean, so once I'm at that stage, I can force them to help me. However, I've been told HelloTalk is good for talking to random people for language exchanges. However, be warned some of the people on there are only trying to flirt. You'll have to sift through the creeps.
Link: https://www.hellotalk.com/?lang=en
Tips:
I don't think I'm qualified to give tips, but I will say a few things that have helped me.
Write everything down. Just write random notes while you're doing your lessons. I just copy everything in my lesson books. My handwriting and reading speed have improved immensely doing this.
Take note of things that you say often in English or whatever your main language is, then find out how to say them in Korean. For example, if you talk about books a lot, learn vocabulary that will help you talk about that. If you say "whatever" a lot, learn how to say that, etc. It won't help you to learn every animal in Korean or 100 ways to describe an apple if that's not what you talk about on a daily basis.
Passive learning is good too. Listen to Korean music or watch shows. It'll help you gauge your progress as you start to understand more and more.
Mostly importantly, BE RESPECTFUL! You are a guest in someone's culture, so please act like it. Please be mindful of appropriating honorifics and other aspects of the language or culture. But if you're on my blog, you're probably awesome, so I hope I don't have to worry about you.
That's about it! I hope this was helpful. I wasn't as methodical in my approach when I was learning Spanish, so I kind of learned from my mistakes. Once I feel comfortable with Korean, I want to go back and try to improve my Spanish. At my best, I was pretty conversational, but it's been a few years since I've practiced, and I forget a lot.
Anyway, I'll do an updated blog if I take on more materials, and maybe I will keep people updated on my progress if anyone is interested at all. But please don't just start talking to me in Korean lol. I'm an introvert and I will literally explode. Anyway, good luck, y'all!
화이팅!